ONLINE - STAMPS OF AUSTRIA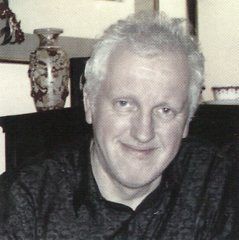 We deal in the stamps and postal history of Austria. This site provides both information on Austrian philately, and current offers of material.
I first began dealing in stamps 40+ years ago, to augment my own collection. The years rolled on.... now we are a family-run stamp mail-order business based in York, England.
Our internet business is growing fast.
You receive my personal attention and experience, whether on-line or by postal mail.
Enjoy exploring the site........... John Barefoot.
---
WE OFFER.....


Stamps and postal history of Europe (especially Austria and Germany)
For regular stamps of Austria, you can view or download a printed list, to order by mail, phone or email
For specialised stamps of Austria and postal history, the stock is available for sale on this website - you can click and order direct, using the shopping trolley and paying by credit card. This way it is "instantly" yours! You will also find interesting information articles and blogs included beside the items for sale.
Collections of many countries, especially Europe
Revenue catalogues for many countries plus other philatelic literature
For AUSTRIA, check the categories on the left and click to explore....
For Germany, we will be launching a "sister" website for the stamps and postal history of Germany shortly
For European collections sold intact, or for Revenue stamp catalogues and philatelic literature, follow the link (top right of this page) to our "parent" website at J.Barefoot Ltd
NEWS for AUGUST 2015


AUSTRIA - EMPIRE (prestamp to 1919) our new list for this period came out this month! Good stock of regular stamps, definitives offered individually and commemoratives in sets, priced by unmounted mint, mint light hinge, and fine used. Then a big section of specialised stamps, postmarks, proofs, revenues, postal history, from prestamp to end of WWI. The next list (November?) will be for stamps of the Republic 1919-c1956.
GERMANY Part 4 stamp and specialised list (III Reich) came out in May. This covered the Hitler period, plus WWII Occupations : regular stamps and commem sets, plus specialised stamps and postal history.
GERMANY Part 3 stamp list (Weimar) came out in March. This covers the stamps and postal history of Germany 1919-1932, including Plebiscites, 1923 Inflation period, and the Weimar republic. We still also have good stocks from earlier lists German States (Part 1) and German Reich 1872-1918 (Part 2).
You will notice our lists for Benelux, Bulgaria, Czechoslovakia, Italy, Poland, Romania, Scandinavia and Spain are now described as the "final list". Retirement for stamp dealers doesn't mean stopping working altogether, it just means working a little less. So, stock for these countries will be discontinued in a little while. If you need to fill gaps in your collection, this is the right time to take advantage of this stock while it is still here. Our future aim is to concentrate especially on Germany and Austria with greater depth of stock in those two country areas.
COLLECTIONS every month by postal mail .To view a previous sample, (which can then be printed out) please CLICK HERE
and some book news.....
just out : BALTIC STATES REVENUES 4th edition in full colour.
ITALY REVENUES book recently published.
TELEGRAPH STAMPS OF THE WORLD : this new book updates the old Hiscocks catalogue, with current pricing, and illustrations in colour. Published 2014.